Prescott Advisors
John Prescott is a lawyer who, for over 20 years architected and managed a single-family office for a family of significant means. John's work for this family culminated with a large liquidity event and his engineering of a successful expatriation project.
John now operates his own advisory firm focused on helping a limited number of high net worth clients accomplish their personal and financial goals.
His services are best utilized by individuals and families without a family office and small to mid-size family offices that may not provide comprehensive services. Whether it is working with your present team of advisors or a transition to new advisors, John can structure and manage your team to accomplish your strategic goals.
John is also available to work with you on discrete projects. If you are contemplating a liquidity event, need to update your estate plan or have some other project where you need assistance, John can provide the project management services that will allow you to sleep at night.
Please contact John Prescott Advisors for a no-obligation consultation to learn how we can add value to your personal and financial affairs.
John C. Prescott, Jr. Esq.
David Nagle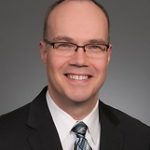 I met John in 2004, and in our work together since then, he has been unfailingly professional, practical, discrete, loyal, creative and cooperative. John is a straight shooter who reads people well and brings a broad range of experience to bear on behalf of his clients. He's also a singularly zealous advocate who quickly and repeatedly earned our team's respect.
David Nagle
Sullivan & Worcester LLP